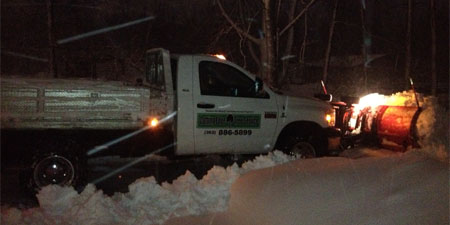 Cutting Edge Tree Service provides professional, reliable snow plowing for residential and commercial clients during the winter months.
Commercial clients can expect timely service during snow events for removal of snow from parking lots and sidewalks. Salting is also available. Homeowners and apartment complexes can also take advantage of Cutting Edge's snow removal services for driveways, walks, and city sidewalks.
Contact us today for an estimate.