RESTORE THE
BEAUTY

&

VALUE


OF YOUR PROPERTY
data-tabs="timeline" data-href="https://www.facebook.com/cuttingedgetreeservice92/" data-width="590">

30+ Years Experience
You can expect reliab​le service, done safely, an​d
on t​i​me.

Fully Insured​
We are a professional ​company licensed and ​insured.​

Free Estimates
Our goal is to satisfy ​customers with prompt &​ free estimates.​
OUR EXPERTISE
Our knowledge in the landscaping field will benefit you and your tree ​because there is no substitute for experience. We specialize ​in proper pruning, large hazardous tree removal, stump ​grinding, lot clearing, brush chipping, new plantings, ​landscape and design, lawn mowing, and fertilizing. We also ​provide and deliver split seasoned firewood. In the colder ​months, we can handle your commercial and residential ​snow removal and salting. Cutting Edge Tree Service - one of the top 5 tree removal & trimming providers in the area!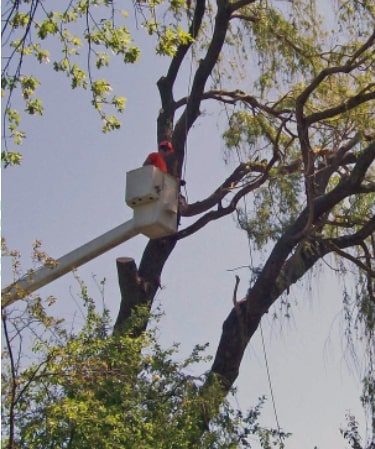 SERVICE AREA
Racine, Mt. Pleasant, ​Caledonia, Sturtevant, ​Union Grove, Wind Point, ​Franksville, Kenosha, ​Pleasant Prairie, Somers, ​Bristol, ​Oak Creek, and Franklin